The statewide Community College Public Relations Organization is a professional development and service organization that seeks to promote excellence in California's community college public relations and related professions. The organization serves as a central resource of information and provides counsel and assistance relating to the advancement of community colleges statewide and the professional growth of its members.
President's Message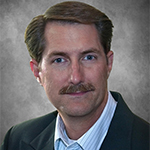 Hello and welcome to CCPRO! When I first joined CCPRO I didn't know what to expect. One of my fellow PIOs recommended that I look into the group claiming that it is "a fun group of people from across the state that is always ready with support and advice." With that one simple statement, he uniquely summed up what it's like to be a member of this incredible group of professionals—and I owe him a debt of gratitude for pushing me to join.
Whatever your communications role is, whether at the state, district, or college level I encourage you to join CCPRO and take advantage of the professional networking and support opportunities we offer to members. When you are faced with new challenges and need to talk to a seasoned pro who's been there and lived what you're experiencing, CCPRO can help. Or, you get that phone call from your Regional Rep after 72 hours of non-stop crisis mode asking how things are going and can they help—those are the times you realize you're part of something much more special than just another professional organization. And if you're wondering, yes, those two examples are both things I've personally experienced.
So welcome to our tight-knit group of communications professionals supporting the colleges and districts of the California Community College system. We cover the broad spectrum of Marketing, Public Relations, and Government Relations—and all things in between. We're excited to add your voice to our group and the experiences and successes you have to share as you serve your educational community.
Please feel free to reach out to me or the Board of Directors at any time. It is my honor to serve as CCPRO's current President and to be a part of this incredible organization.
Peter Griggs, CCPRO President.