The statewide Community College Public Relations Organization (CCPRO) is a professional development and service organization that seeks to promote excellence in California's community college public relations and related professions. The organization serves as a central resource of information and provides counsel and assistance relating to the advancement of community colleges statewide and the professional growth of its members.
President's Message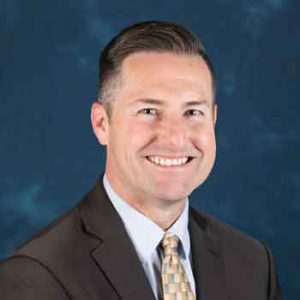 Welcome to CCPRO! I genuinely want you to feel welcome and at home with us. I have felt more than welcome by my fellow CCPRO board members and California Community Colleges marketing and communications colleagues since I arrived in 2017.
We are in this together as we do what we can to support students in their decisions to attend our colleges and to encourage them and tell their stories as they venture along on their academic journey. I have long felt like a cheerleader throughout my career and I embrace that role. I think our world needs more of that. What we do day in and day out takes great effort that comes out of our passions to make the world – at least our piece of it – a better place.
Not everyone at our colleges gets what we do. Many fail to see the value in what we bring to the table and fail to acknowledge the returns on our efforts. They sometimes stifle our creativity and prevent us from trying new things. If you feel this way, you're not alone.
We really are in this together. That's what CCPRO is about. We all work in the same or very similar positions at one of 116 community colleges in California. We are all here to support one another as we push forward in carrying out our marketing and communications missions.
We are CCPRO. If you have a question, we're here for you. If you need encouragement, we're here for you. If you need feedback or constructive criticism on a great idea you have, we're here for you. If you just need to talk, we're here for you. We're more than colleagues. We're teammates all tackling the same challenges. We're in this together.
Please feel free to reach out to me or the Board of Directors at any time, whether or not you're a CCPRO member. If you're not, however, please consider joining CCPRO. We can't wait to welcome you.
James Meier, CCPRO President – James.Meier@rccd.edu